Series A+Q - the Mighty & the Bright
Our product series A and Q are one of our most successful product lines. The cubic devices in four different sizes can be easily combined and put together, for example, to build a traffic light solution or visual-audible combination.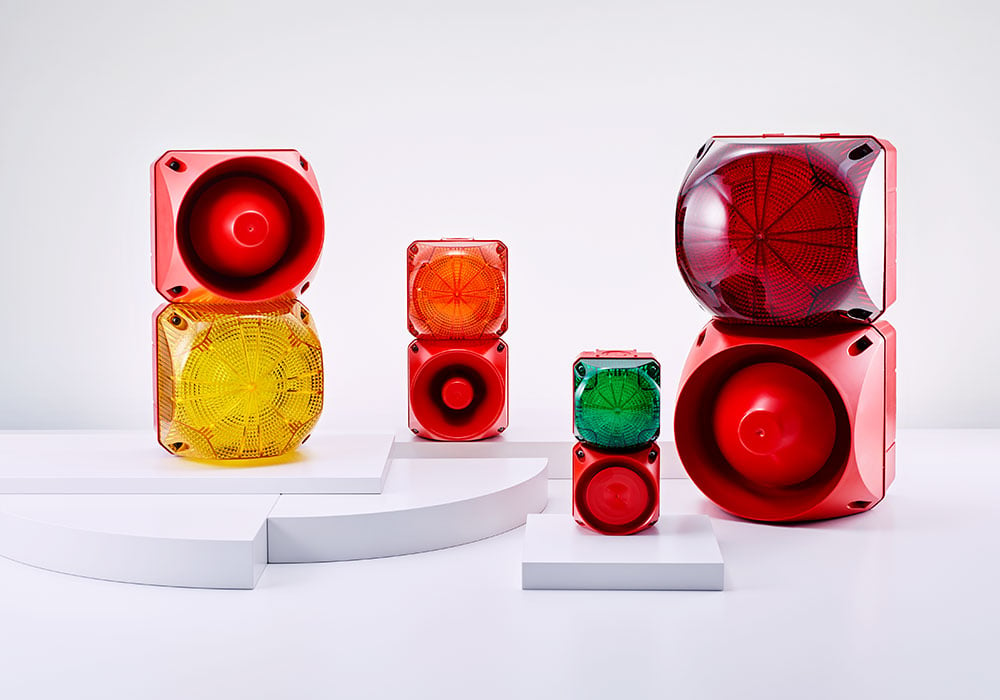 Beacon Series Q - the Bright
The Series Q is our most comprehensive beacon series. The extensive product range is available in four sizes (94mm, 132mm, 184mm, 228mm) and in LED or Xenon technology. The beacons are available as steady/flashing and multi strobe beacons. Find a detailed overview of our Series Q models in the table below:

| | | | |
| --- | --- | --- | --- |
| SIZE 1, 94 mm | SIZE 2, 132 mm | SIZE 3, 184 mm | SIZE 4, 228 mm |
| QDS LED steady/flashing | QDM LED stead/flashing | QDL LED steady/flashing | QDX LED steady/flashing |
| QBS LED multi strobe | QBM LED multi strobe | QBL LED multi strobe | QBX LED multi strobe |
| QFS Xenon strobe | QFM Xenon strobe | | |
FEATURES OF OUR SERIES Q:
Ideal frontal and lateral signalling effect thanks to unique lens design
4 strobe patterns (2 of which can be switched externally), plus steady and flashing light
Resistant to vibrations and impact
State-of-the-art LED technology: low power consumption, maintenance-free, long-lasting
Can be mounted directly on walls and using brackets

Multi-tone sounder Series A - the Mighty
Our multi-tone siren series A - the Mighty is designed in the same construction and the same sizes as its luminaire equivalent, the series Q. This means that Series A and Series Q can be combined in any way.
The Series A models ASS-T and ASM (plus variants of them) have now been reworked and no longer include the second terminal, which had been designed for potential-free switching of tones 2 and 3. In the new Series A models, the stages (tones 2 and 3) are instead switched directly via the supply current terminal.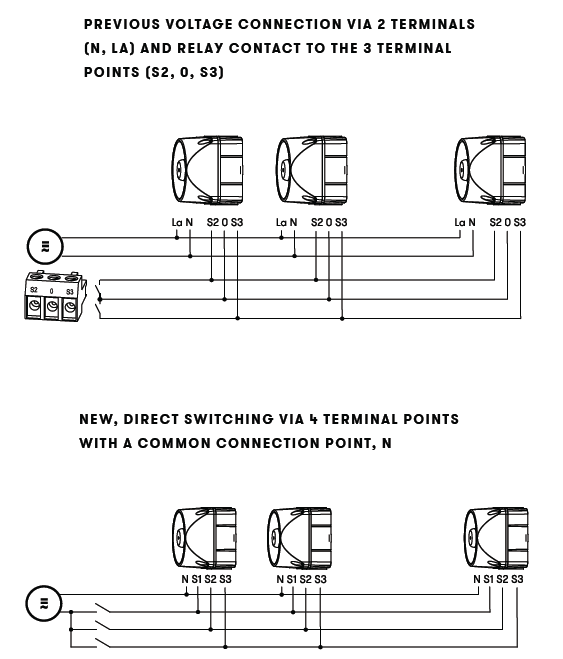 FEATURES OF OUR SERIES A:
Improved tone, 3-ring chime
Direct stage switching by means of terminal assignment, without potential-free (voltage-free) switches as was the case before
Switched mode power supply for 120–240 V AC models, ensuring a wide input voltage range(separate devices before now)