Auer Signal multi color beacons
Auer Signal multi color beacons offer maximum flexibility. Our multi color beacons can display up to 7 different colors depending on the model. If the operating status or security level changes, the appropriate color can be displayed.
1 BEACON + 1 LENS =
UP TO 7 DIFFERENT COLORS

Series R multi color beacons
Multi color beacons of the new series R can display 7 different colors (red, yellow, green, blue, clear, magenta, turquoise). All 7 colors can be controlled externally. The multi color beacons are available in two lens designs: RCMM in compact and RMM in high lens design.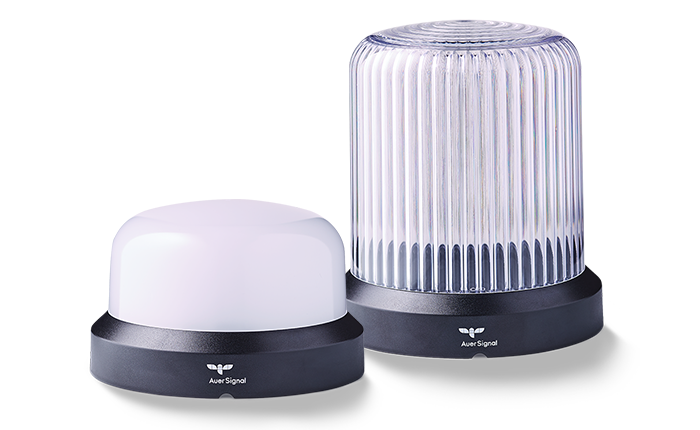 PC7 multi color modules
For our signal tower PC7 we offer the PC7DM inline module and the PC7DMB top module. Both modules can display 7 colors (red, yellow, green, blue, clear, magenta, turquoise) and can be controlled externally via 3 inputs. If your PC7 signal tower has less than 3 free inputs, fewer colors will be displayed. The PC7DMB Top module can also be used as a single beacon solution in combination with a base, without any additional modules due to its good signaling effect and design.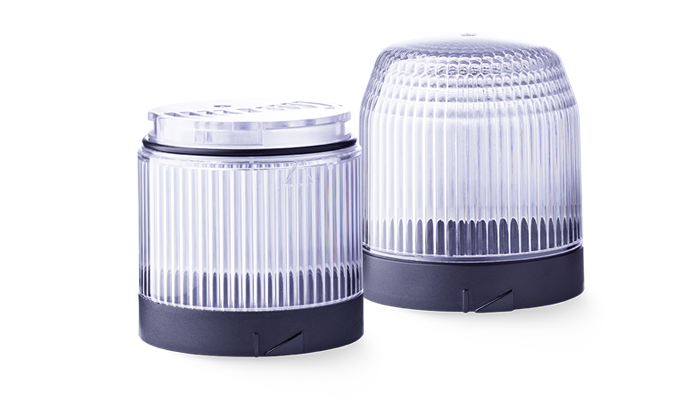 Series N & Series P multi color beacons
Both the series N and the series P offer multi color beacons. The models can display the colours red, yellow and green. The multi color model of the series N is also available as a high power version with 3 high power LEDs per color.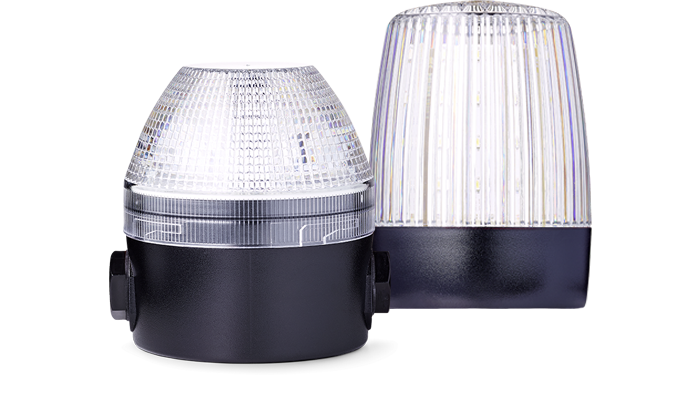 Find further information about our signaling devices, their functions and our multi color beacons of the built-in series M22 in the category signal lights!