Auer Signal invests in future-oriented technologies
Continuous investments in the production facility in Vienna lead to ongoing capacity expansions of the production of visual and audible signaling devices.
Since 1910, Auer Signal has been developing and manufacturing technically sophisticated products. The Viennese owner-managed family business has relied on the domestic production site from the very beginning and is now one of the world's leading manufacturers of signaling devices. The production, the heart of the company, as well as the headquarters are located in Vienna, Austria. In order to further strengthen the production site, the company continuously invests in new production technologies.
New technology leads to higher production capacity
The world market has changed considerably as a result of the Corona pandemic. The greatly increased demand for fail safe technology through automation has reached not only our customers, but also us, Auer Signal, as a manufacturer. For this reason, Auer Signal has taken a further step in order to be able to react to the constantly increasing demand in the best possible way.
With the new acquisition of several production machines, a significant expansion of the production capacity can be realized. In particular, investments were made in the assembly line, with the focus on increased production capacity and quality assurance. Thus, Auer Signal is more flexible than ever before: the investment enables a fast and flexible response to market conditions as well as customer needs. Customers benefit from the highest quality of our products, but also the flexibility for our large product portfolio is another advantage of the capacity expansion.
Further steps towards Industry 4.0
The investment in the new production equipment makes it possible to take the next steps towards smart manufacturing and lean production. The networking of the single machines as well as their automated production enable fully automated manufacturing so that competitive production is also possible in Austria.
The new reflow oven replaces its predecessor model and now offers particularly gentle production of the smallest components. The conditions of the reflow oven have a positive effect on the quality and durability of the printed circuit boards and electronics.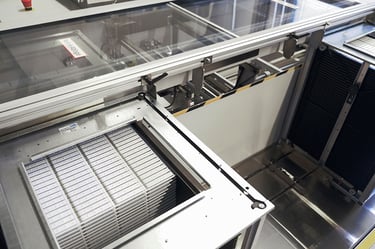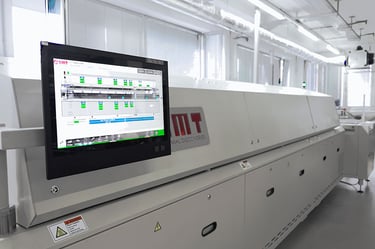 The final optical inspection of the components was supplemented in the course of the new acquisitions by an AOI (Automated Optical Inspection) system. Whereas previously employees had to check each circuit board for completeness, polarities and soldering quality manually, the AOI system now takes care of this inspection process. This has the advantage of ensuring consistent and highly accurate component inspection for quality assurance.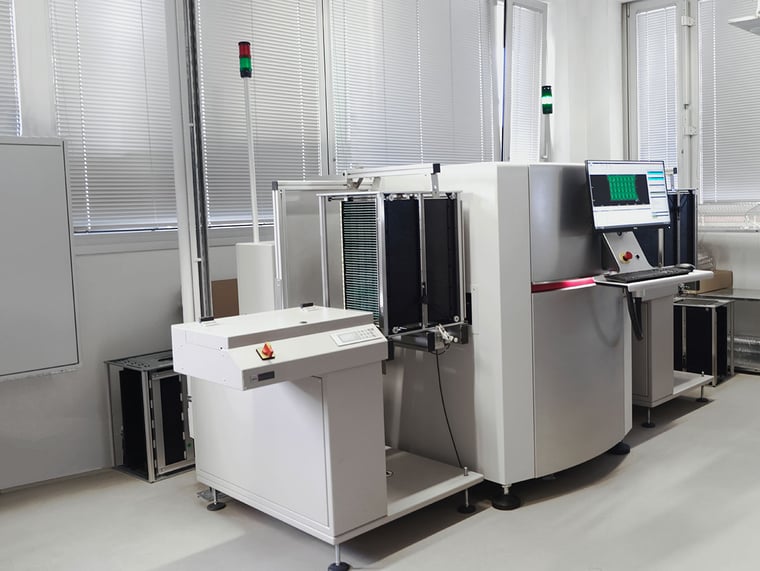 Developed and produced in Vienna, available worldwide
Auer Signal develops and manufactures visual and audible signaling devices in Vienna, Austria. The in-house development team has been working on technically and electronically sophisticated signaling devices for decades. More than 2 million device parts are manufactured annually at the production site in Vienna. All products comply with international standards and norms and can be used worldwide.