20 years of ISO certification
As an internationally operating company, we know how important it is to meet quality and safety standards for the worldwide use of our signal devices. We are therefore particularly pleased that we have been ISO 9001 certified for 20 years now. Mr Haselbacher from Quality Austria presented us with the Quality Austria Award, which Christian Auer, Christian Huf and Jürgen Hinterleitner proudly accepted.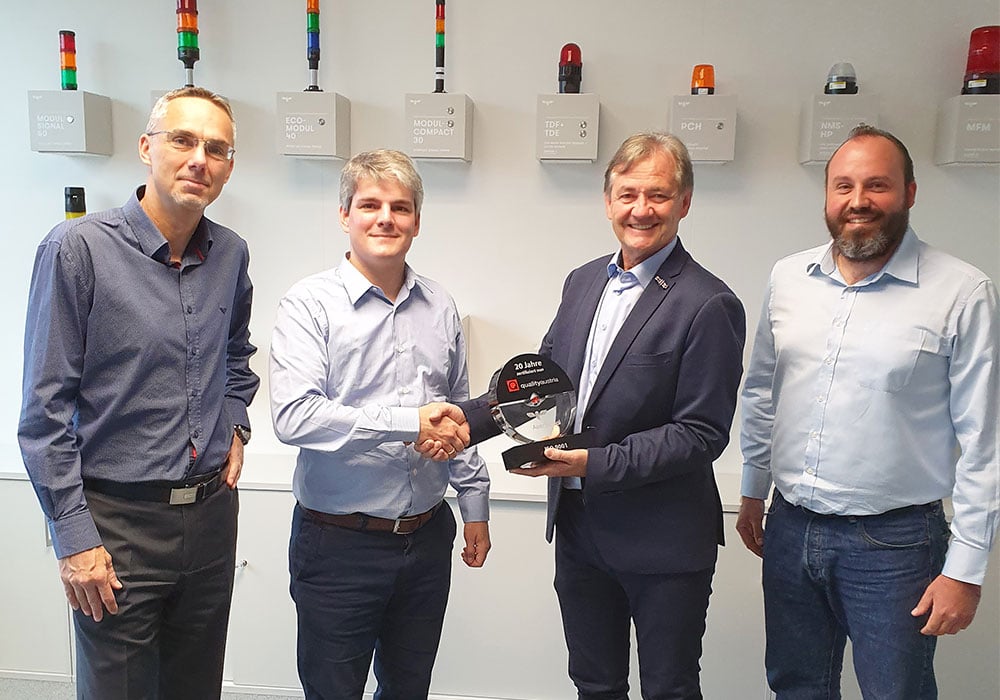 'The Quality Austria Award for 20 years of ISO 9001 certification is a special honour for us. It shows that we are committed to the highest quality criteria. Every employee works tirelessly towards the continuous improvement of our products and processes. Only by doing this can we ensure that we meet the expectations of our customers for top-quality innovative signal devices made in Austria', says Christian Auer, Managing Director of Auer Signal.